Current Services & Contact Information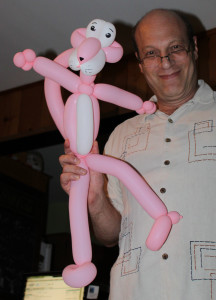 We currently offer two kinds of balloon twisting services:
Balloon classes for school extracurriculars and other gatherings. These classes include hand pumps and a full supply of professional-quality balloons for each participant. Classes can last ½ to 1 hour.
Pre-made balloon figures for parties and all occasions.
Call or write for details:
Josh Mandel
It's a Twister
11 Marlene Dr.
Albany, NY 12205-1703
josh@itsatwister.com